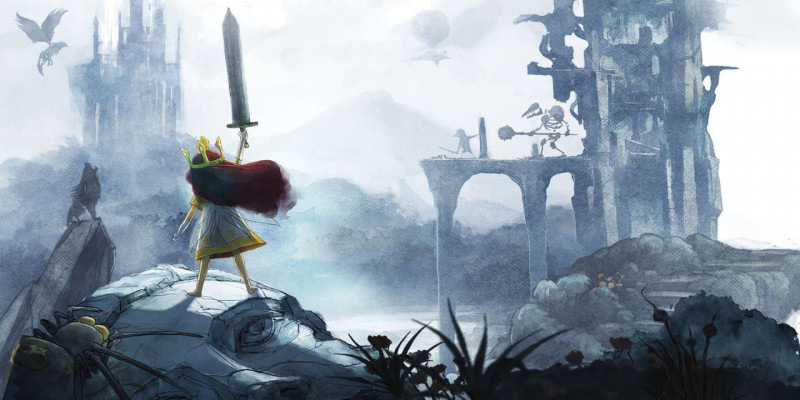 Top Hopepunk Games To Brighten Your Day
Hopepunk games are just the cure you need to survive this chaos nowadays. Many people are tired of bad news in 2020. Hopepunk comes to fix all the mess made by violent dystopias. If you don't want to see gloomy and violent games about the future with no hope, you are in the right place now.
Hopepunk is an opposite genre to any darkness, focusing on positive thinking, optimism, and a better future. It may help players to get out of depression and anxiety, restoring their belief. This genre teaches you help and love towards others, or at least not jumping into conclusions about anything. Whether you are tired of things you can't change or the games that make you sad, you can always pick something from this list of the best hopepunk games.
Undertale
Undertale is a famous indie game that rather reminds you of a good tale inside the gloomy underground place full of monsters. While its graphics remind you of old classic 2D shooters, there is a powerful message inside. The game was created in 2015 by Toby Fox, who not only made the game but created a soundtrack to it.
The player controls a small child who fell down on the whole and now has to get out of it, traveling underground. The game teaches you to choose kindness first, even if you are scary. You control your heart and have to decide whether you want to confront the monster or make new friends. There is no particular storyline, and you can choose how you want to play the game.
Animal Crossing
Animal Crossing is an attractive simulator of life. It is made by Nintendo. This is a series of 8 games, plus one that is on its way this year. The first game was published back in 2001. Since that time, Animal Crossing has been on the pick of popularity. All the games in series have really similar gameplay, and you have to play the Villager character, who just recently moved to live on the farm.
You have to control the entire city. Starting from Animal Crossing: Wild Worlds game, you can visit other towns in the game. You can communicate with other characters in the game. The player is responsible for non-playables as well.
Stardew Valley
Stardew Valley is a simulator of a farmer's life created by ConcernedApe for Microsoft Windows in 2016. The game quickly became popular and was released on almost all platforms. It was created as a Story of Season's clone, but it came up as the favorite game of over 10 million people across the world.
Stardew Valley is an indie game. Your main goal is to run the farm without any direct orders from the game. You can plant vegetables in the garden, take care of animals, go fishing, try your skills in crafts. The game offers to interact with NPCs, build relations, get married and have children. The diversity of characters, LGBTQ+ theme, and free will is what makes the game so special. You can choose to support JojaMart corporation instead of a community center if you want. After some time, you may get disappointed with the big corp. There is a multiplayer mode available, so you can play with your friends. With all Stardew Valley's features, don't forget to take a moment to admire amazing beauty around you.
Psychonauts
Psychonauts is a platformer made by Double Fine Productions in 2005. It was the first game created by Tim Shafer and his company. The game protagonist always stays funny and smart. He does not listen blindly to the orders and follows his heart and mind.
You play Raz, who uses his psychic abilities to help others. He ran away from the circus and joined Psychonauts organization, feeling great to be a part of the team. But after he discovered the hidden motifs of this group, he can't tolerate injustice anymore. He has to stand against evil and prevent it from creating a powerful weapon.
Horizon: Zero Dawn
Horizon: Zero Dawn is an actual dystopian sci-fi game that maybe got you wondering why we put it on this list. Well, just give us a chance to explain this decision. Yes, the game takes place in the world that was already ruined by humans. What hope can it give us?
Apparently, you have not played the game before. The message in Horizon: Zero Dawn is crystal clear. While the world had to be over, it still survived. Wouldn't it be nice to know that the world will not collapse, that no matter what there is a chance for us? Life is still there, and human beings survived even though they've tried hard not to. The game gives us hope for a future, celebrating the new world that rises from ashes and brave girl Aloy who we admire dearly.
Child of Light
Child of Light is a 2D RPG. It was created by Ubisoft Montreal and published in 2014. The story may remind you of Alice in Wonderland adventures. The main character is a young princess named Aurora, who has to carry the entire world's destiny upon her shoulders.
It was not always like that. Aurora lived peacefully and had bright hopes for the future before she woke up in a brave new world. Now she has to save it. Don't forget to check out watercolor graphics. The story might not be as beautiful without it. However, even without outstanding graphics, we could not miss it, as the plot is so well-developed, it looks like a masterpiece on its own.
Gris
Gris is an indie platformer made by Nomada Studio, released in 2018 by Devolver Digital. The game is available on almost all popular platforms. Gris offers astonishing visuals and catching gameplay. You play a young girl who suddenly wakes up in an unfamiliar world.
The girl has to collect various powers and keep them in the cloak. These powers help her to survive in this world. Gris is a fascinating tale where the main focus is on the story rather than the action. Gris teaches us how to stay strong in a completely uncontrollable situation, and not to give up even everything that surrounds you may seem hostile. Only after numerous struggles, the main character becomes better and brighter than she was before.
Games We Recommend
We believe that you have to check out all of the games named in the list. They are all great. Some of them have similar genres, and they all are definitely the best of the best hopepunk games. Don't forget to share your personal opinion about these games later with us!