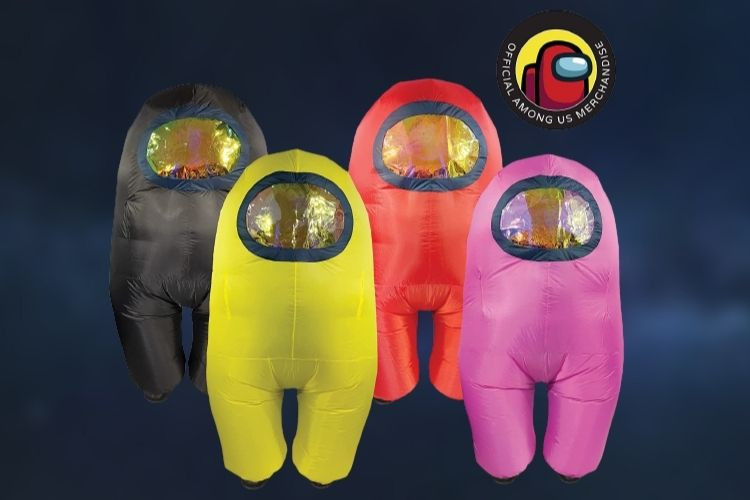 Among Us Costumes Released by Toikido
Toikido has released a line of Among Us costumes just in time for Halloween. As the occasion is approaching, avid gamers are most probably considering costume options that would reflect their love of the art, and we believe these plush-looking beans have every chance of becoming a success.
The manufacturing company, which describes itself as dedicated to "a new kind of entertainment," specializes in creating toys and other entertainment-focused goods inspired by trendy and recognizable brands. Its Among Us line targets children and grown-ups alike. The costumes will be one-size-fits-all, potentially fitting someone up to 5 feet 9 inches tall, and come in a variety of colors, namely pink, black, red, and yellow. Unfortunately, Toikido has declared no intention to extend their color palette with much-loved options such as green or bubblegum pink.
Otherwise, though, the outfits are ridiculously fun and look exactly like the well-known shapes that you see in Among Us. Placed on Amazon for around fifty dollars per piece, the costumes will reportedly require a set of four AA batteries to function properly. This is because they inflate to shape using a built-in fan, which is powered by the batteries. The ability to inflate and then deflate the costume for storage makes it a great choice for those with limited storage space. The outfit is made of 98% Polyester, with a PVC metallic visor that is promised to ensure a clear view of what's going on at the party.
What do you think about these official Among Us cosplay costumes by Toikido? Some people say they could seriously liven up a party gone dull due to their immense roleplay potential. Are you thinking of showing up as a bean crewmate/impostor at the next costume event? Tell us in the comments section!