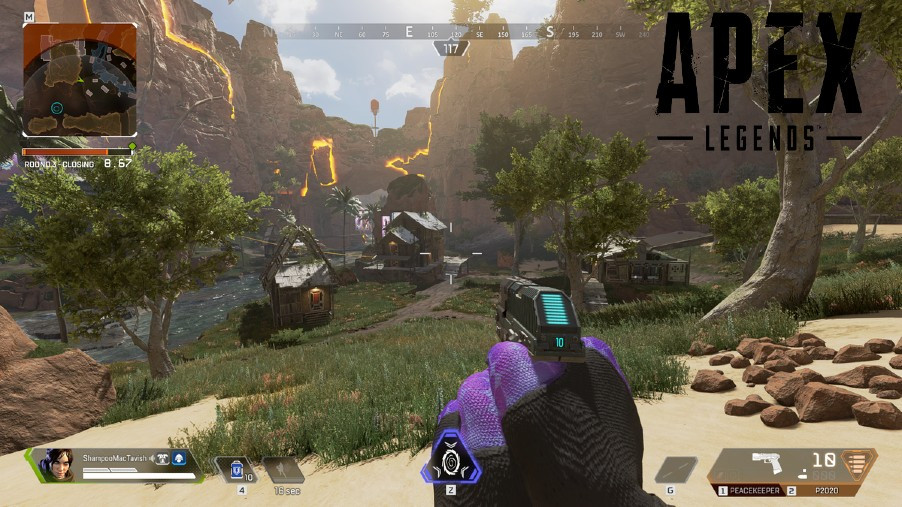 Apex Legends Fans Expect New Event
Players believe that their favorite Apex Legends game has something important to share with them. They think that there is an Alien and Predator event coming. Players continue to receive hidden messages from Respawn Entertainment and Electronic Arts. Weirdly enough, both companies do not make any comments about it.
The most devoted Apex Legends fans gather numerous tips about the upcoming event. They receive them from the skins that are revealed by developers and from cosmetics. It looks like the Alien and Predator theme will be the main in the next season. Even the textures and colors of the weapons that players receive match the most legendary hunters in the movies. Yet, there were no official comments from developers.
The first player who noticed the similarities with the Alien and Predator series was SenosApex. The player shared thoughts on Twitter, making a theory about two hunters coming to the new Apex Legends. The theory was based on the skins the game revealed. The user has made screenshots with the Gibraltar skin, and skins for CAR and Longbow. The Longbow skin looks rather reptilian and has similarities with the Predator race. Meanwhile, CAR skin reminds us of the Xenomorph race with neon green and black colors.
Hemlock and Wingman skins are also one big tip since they contain Yautja language on them. While there were no explanations made by developers, we can assume that there will be an Alien and Predator theme even if it will be mixed with something else. It can be an official crossover and partnership with Disney and 20th Century Studios or just a part of the upcoming new event. Perhaps players did not understand all the signs correctly. All we can do for now is to expect comments from EA.
Do you believe that the Alien and Predator series will be part of a new crossover? What do you expect from Apex Legends' new chapter? Express your thoughts in the comments below.