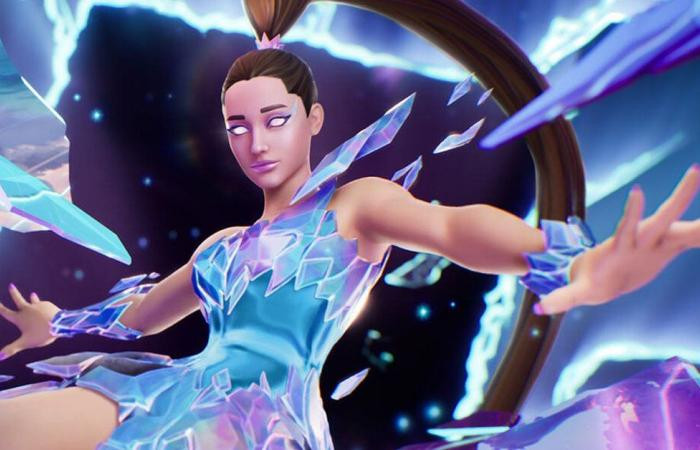 Ariana Grande to Star in the August's Fortnite Rift Tour
Who would you expect to see on the island when you first saw that giant pink timer in the sky in Fortnite? Ariana Grande (as you have read in the headline) is among the biggest names in today's pop music, just like Fortnite is in gaming. Their styles, though, did not seem to marry well… until they did. Ladies and gentlemen, meet Ariana Grande!
The event was announced in late July, and the countdown in the sky got millions of players wondering. They could mean a change on the island itself, a big crossover bringing new characters or elements, or… a different event. After Travis Scott and Marshmello performances, having another gig by a top artist on the island did not seem impossible.
Not only will Ariana Grande star on the event that starts on August 6 at 11PM (BST) and then delivers four more shows, one more on Saturday and three more on Sunday. Epic Games recommends players enter the game at least 60 minutes before the show. If you enter later, there's no guarantee the show will load correctly. Still, if you miss one of the shows, you can join another.
The event will not include only Ariana's gig (which will be the same each time unless you do something to change it, like, say, get a new outfit). There will be special rewards for attending it. They include a special umbrella, an Ariana Grande outfit, Piggy Smallz Back Bling, LIl' Floaticorn Emote, Sweetener Sailshards Glider, and 7 Rings Smasher Pickaxe w/ Gem Striker Variant. The singer will also offer her line of in-game cosmetics that becomes available tomorrow, on August 4.
Both Epic Games and Ariana Grande express their extreme joy of collaborating. And if you expected the event to star someone more hardcore, you must keep in mind that Fortnite is no more a rock star of the games but a mainstream one. So this collaboration is more than logical. Tell what you think about it in the comments below.