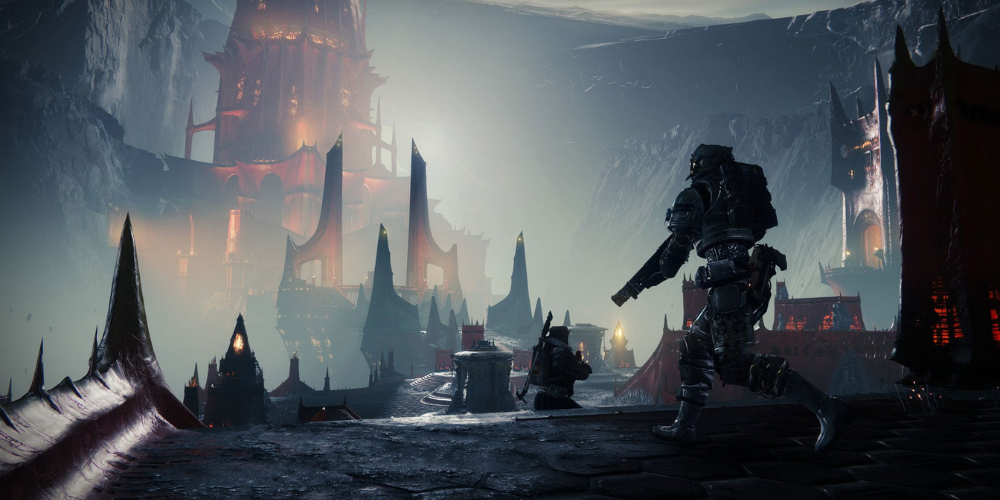 Destiny 2's Root of Nightmares Raid Suggests a Clue to The Final Shape
The release of the latest Destiny 2 expansion, Lightfall, has led to the emergence of many theories about the future of the game and where the Light and Darkness Saga may end. Content creators have been actively searching for clues in the abundance of lore in the expansion, and MyNameIsByf has put forward a particularly interesting theory that points to The Final Shape.
MyNameIsByf, a popular Destiny 2 content creator and former Halo YouTuber who has managed to gain over one million subscribers since transitioning to Destiny, has put forward the theory that an enigmatic symbol seen throughout the Root of Nightmares raid may holds the key to understanding the direction of The Final Shape. This symbol, which Byf suggests may have been intentionally placed to direct players, points directly at the portal created by The Witness on The Traveler.
The portal on The Traveler was created at the end of Lightfall's campaign when The Witness was able to link with The Veil under Neomuna using the players' Ghosts. While players are still unsure on the exact whereabouts of The Witness, the portal has been strongly hinted to be an important part of The Final Shape. Byf goes further, suggesting that The Traveler left this symbol as a clue for players to defeat The Witness.
Although players will have to wait to see if Byf's theory is correct, the sheer amount of lore contained in Lightfall and Season of Defiance has proven to be more than enough for content creators to build a variety of theories. Especially noteworthy is the attention given to Nezarec, who has been discussed since Nezarec's Sin exotic warlock helmet was first introduced in Destiny 2 six years ago. If the story leaks from the weeks leading to Lightfall's launch are anything to go by, we can expect an epic encounter to close the saga for good in The Final Shape.
It remains to be seen if MyNameIsByf's theory about Destiny 2's Final Shape being revealed through the Root of Nightmares raid is correct, but it's clear that the game's lore offers plenty of possibilities and theories to explore. Content creators have been actively combing through the new information to uncover the secrets of the Light and Darkness Saga, and The Final Shape might just be the most exciting chapter yet.