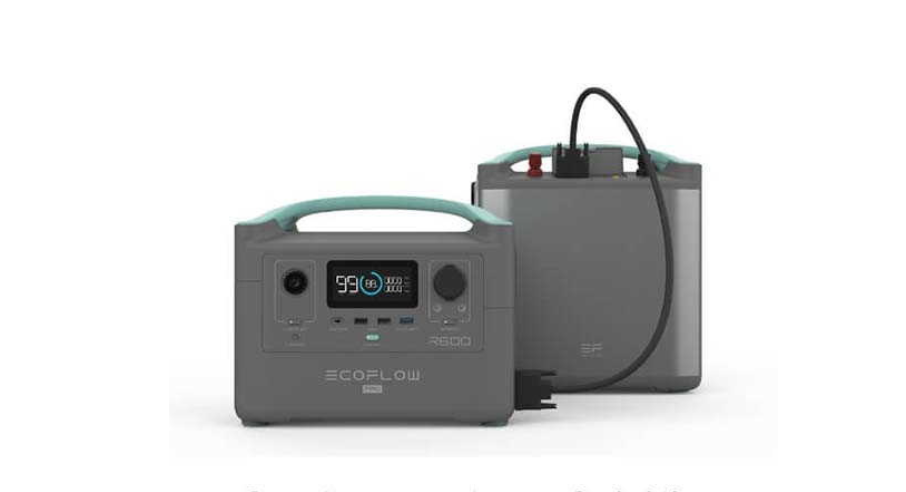 EcoFlow Launches Revolutionary Battery Backup, Lawn Mower, Portable AC, and Fridge
EcoFlow recently unveiled a suite of revolutionary products at a special launch event at this year's Consumer Electronics Show: a Whole-Home Backup Power Solution, a battery-powered fridge, a portable air-conditioning unit, and a robotic lawn mower. The company revealed plans to release full-house battery backup power solutions and RV-focused solutions later in the year.
The Whole-Home Backup Power Solution is a backup power system that uses EcoFlow's Delta Pro portable power station to keep an average home running for about a week without relying on noisy and gas-guzzling generators. The upgraded EcoFlow Wave 2 is a portable, battery-powered heating/cooling unit with 5,100 BTUs of cooling and 6,100 BTUs of heating, perfect for RV-ers and outdoor adventurers looking for a hassle-free way to stay comfortable.
EcoFlow's Glacier is a portable fridge with a built-in ice maker, perfect for tailgates, beach parties, or making sure you have a cold drink while stargazing away from the city lights. Finally, the EcoFlow Blade, a battery-powered autonomous lawn mower, is designed to be operable via an app, featuring automatic leaf collection, virtual boundary navigation, and power-saving features.
All the products are scheduled to be released in April this year; pricing is yet to be announced. EcoFlow has provided an innovative and cost-effective way for consumers to be prepared for whatever life throws their way, from power outages to extreme weather, enabling them to make the most of every moment and to enjoy life at home, outdoors, and in mobile spaces.
It will be exciting to see what else EcoFlow has in store for the year. In the meantime, those who want to make sure they're ready for anything will want to keep their eyes out for the April launch of these revolutionary products.