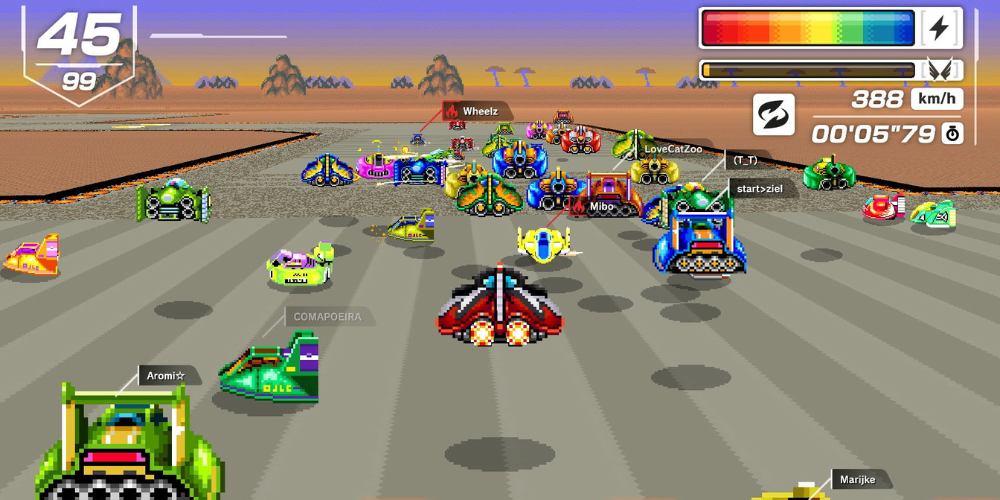 F-Zero 99 Welcomes Five Fresh Courses to Its Stellar Lineup
Two weeks ago, during the latest Nintendo Direct stream, both the announcement and sudden release of F-Zero 99 took place. The game is a battle royale-inspired version of the classic racing game. It is now set to receive additional content.
Nintendo has declared that five fresh tracks will be incorporated into the game, one of which is Red Canyon I. The other four tracks, as deduced by dataminer, OatmealDome, will likely be Mute City II, Port Town I, White Land II, and Death Wind II. The game is also expected to include the Queen League in Grand Prix mode. Based on OatmealDome's predictions, new game modes are likely to be introduced in the future.
F-Zero 99 is accessible now, exclusively through the Nintendo Switch Online subscription and is only playable on the Nintendo Switch.