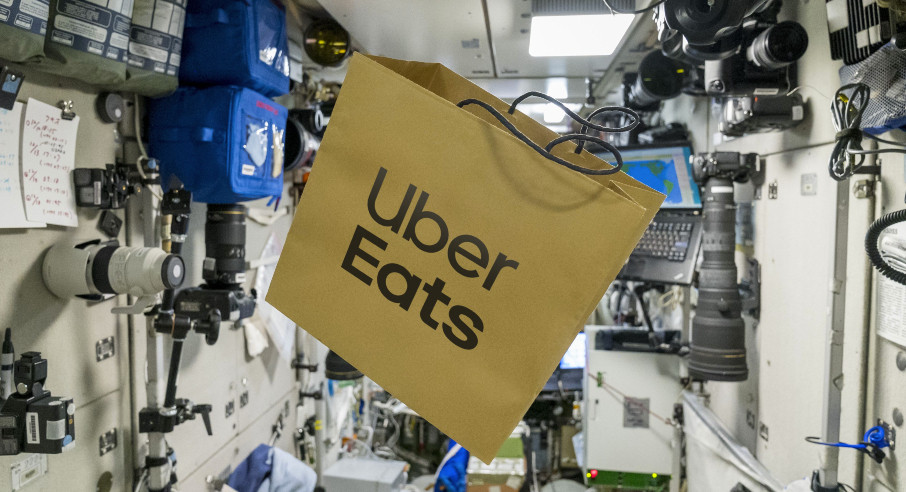 Food Deliveries Go to Space Now
Uber Eats has made the first food delivery to space in mankind's history. It included boiled mackerel and chicken.
Technically, it's not the first food delivery, of course. Irradiated beef or chocolate bars have been shipped ever since the space stations have become a thing.
But it was never an Uber delivery before. Everything changed on December 11, when the Japanese space tourist — Yasaku Maezawa — did a side gig for Uber and delivered brown paper bags with food.
The order contained:
Braised pork,
Boiled mackerel in miso,
Beef bowl cooked in sweet sauce,
Simmered chicken with bamboo shoots.
Instead of an Uber taxi, a whole "Союз" (Soyuz) spacecraft was used to deliver the munchies to astronauts. It's unknown whether it had an Uber logo on its silvery metal body.
By the way, for the honorable "delivery boy" of this story, the entire food operation was just a warm-up. Yasaku Maezawa is one of the sponsors who provide funds for the SpaceX project.
The next flight is scheduled for 2023, and it's way more ambitious. Maezawa plans to circumnavigate the moon as a member of the SpaceX mission.
While Uber is one of the dominating forces in the food delivery industry, other companies that aren't related to courier/taxi stuff are also trying to penetrate the market.
TikTok is one of the examples. It plans to open a series of delivery-only restaurants that will go live next March.
Starting with 300 outlets, it will grow to 1,000 later. The entire thing will be based in the US, focusing on the foods that have gone viral on TikTok. Menus will be updated each quarter, introducing more viral meals to try.
Uber got itself some great promotion with the ISS delivery. And what's your favorite food delivery service? Let us know in the comments!