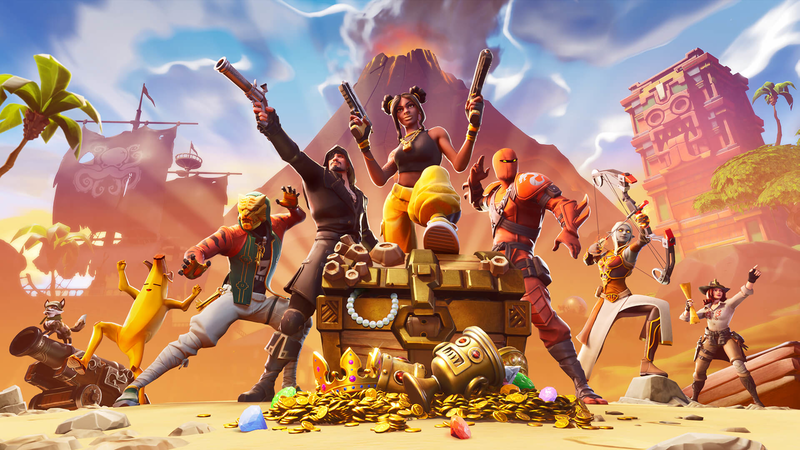 Fortnite Meets GeForce Now
This year's GFN Tuesday will be marked by Fortnite going live on GeForce Now for the wide public. Nvidia has been testing it with limited access as a closed beta mobile version previously to see if the touch controls are any good, and it looks like the project was found successful in the end. The most important implication of this is that Fortnite is sort of back on the Play Store, but you will need to use GeForce Now for streaming it. This is part of a long and crazy way that the title has gone on Android since it was first released for that operating system.
Just to remind you the historical backgorund, Fortnite for Android first launched on Epic's official website. Then it was transferred to the Play Store, where it came paired with the Epic launcher made to go with it. That didn't work as well as the company had probably expected it to, and the title was eventually removed from the Play Store altogether. The only official way in which you can download it was through the Epic website, which likely led it to lose a sizeable share of its potential audience. Add a lot of scandal and lawsuits, and you get an idea of what the history of Fortnite has been like on Android. That's where Nvidia's GeForce Now saw an opportunity not to be missed.
What the game streamer does is basically use the advanced technology in its possession to stream the game with excellent graphical fidelity. In doing so, it also adds unique touch controls for greater responsiveness and a more immersive experience overall. The game works without major lags or glitches and runs so smoothly you forget about its nature on Android these days, so this looks like a viable solution. What do you think of this approach? Share your thoughts and impressions on using GeForce Now for Fortnite in the comments.