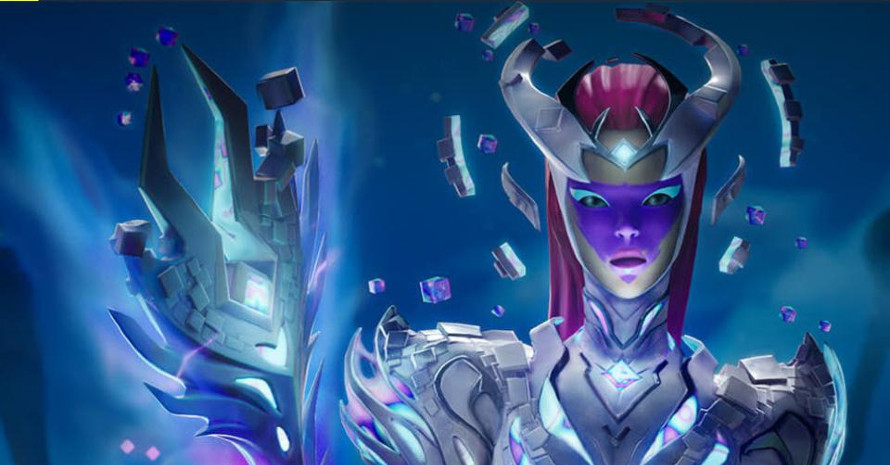 Fortnite: What Wrath of The Cube Queen Phase Brings
Fortnite Season 8 is in full swing, and therefore the events on the island are becoming more interesting. Have you noticed the strange behavior of the cubes in the previous phase? They all gathered in a center and lined up in a strange Convergence, the purpose of which we will learn about later. As it turned out, these purple soulless objects have a leader - the warlike Cube Queen. She is helped by huge Caretakers who drag players Sideways where they can fight easier.
Along with the new phase, you can also enjoy the Fortnitemares event. As you can imagine, it is timed to coincide with Halloween, which means that numerous items in the theme of this holiday have appeared in the store. You can now arm yourself with Sideways Scythe, Pumpkin Rocket Launcher, and Witch Brooms to fight sinister monsters. You can also find a bunch of other items like Jelly Beans, Candy Corns, and Zero Point Pretzels.
Perhaps some players remember the crazy Horde Rush mode. So, it's back in the game. Stop enemies trying to sneak into our world from the Sideways and get awesome rewards in addition to experience points. Think you are capable of more? Then take part in the Tournament and fight with other squads to check which of you is more suitable for the role of the world savior.
Fortnitemares also did not go without guest stars. Ariana Grande is back in the game; she is now a full-fledged member of the game lore. In the role of an intergalactic monster hunter, she will give you tasks for which you can get pickaxe skin and 150000 XP. You can also help Oracle and Ghostbuster in exchange for some cool rewards. Also, don't forget to visit the Short Film Festival and partake in cosplay with a paper mask.
If you have already tried any of this, share your thoughts in the comments! What do you think the cubes are up to? And what action will their Queen take?