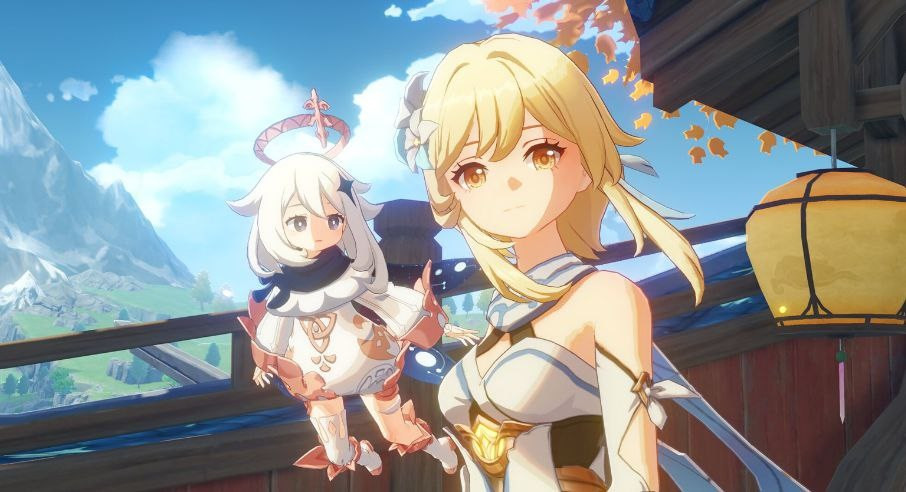 Genshin Impact Invites You Underwater with the 2.4 Update
Every Genshin Impact update brings a new location, new characters, and an unusual perspective to see the magic world you're in. So it is with the 2.4 update that arrives on January 5. The new update is called "Fleeting Colors in Flight", and this will lead our heroes to the ruins of a civilization lost thousands of years ago.
The new location, as miHoYo states in its notes, is an island named Enkanomiya that can be found deep underwater. There is still life and remains of the old civilization there, though it's completely different from the earthly ones. For example, it misses the usual cycle of day and night, so there is an artificial Sun you will have to light up.
As for living creatures, they are not the friendliest ones around. For example, a pack of Bathysmal Vishaps will make a serious danger for your team, as these predators know how to hunt in groups. So taking them out will be harder than most enemies in the game. With two new characters, though, you will be able to do it. Both newcomers are polearm fighters: a 4-star Yun Jin and a 5-star Shenhe. You will meet them on the way to Enkanomiya and get them as your team members, so you'll have enough time to get familiar with new members.
Along with that, there are various new activities in the Livue Harbor: new celebrations (like in real life), puzzles, quests, and challenges. During events, you will be able to unlock one of the eight Livue four-star characters or get other rewards.
The update will probably take from four to six gigabytes on mobile devices and more on consoles. No doubt it will bring new memorable locations and take the visual impressions to a new level. And there will be more paid content, of course. And what about you? Do you play Genshin Impact? Have you ever donated to advance faster? Will you install the update at once and play it during January, or have you got anything better to do that time? Write a comment down here to show your attitude!