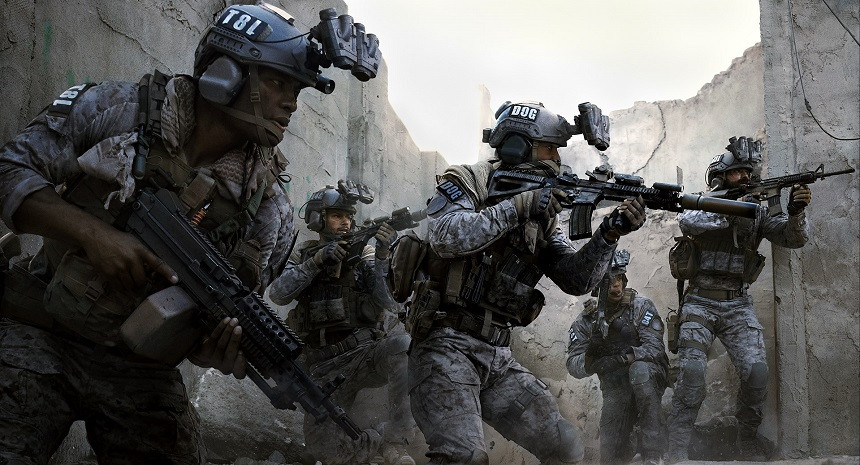 In 2022, the Next Call of Duty Will Be Modern Warfare 2
There should not be a year without a new Call of Duty installment. While in 2021 CoD: Vanguard will return to the battlefields of World War II, the next year we are to see Modern Warfare 2, the sequel to the successful Modern Warfare (2019), itself a reboot of an earlier game. Though there is little known about it officially, a well-known leaker Henderson has posted it the first, and then other sources followed.
According to some leaks, the game is already being developed (just as expected). Its codename Project Cortez hints at some Latino location and storyline. More informed sources corroborate this, specifying that in this story the player will join American Special Forces in their war against Columbian cartels. It might seem rather minor a conflict next to World Wars, but this is quite a modern warfare (as the name suggests), and drug manufacturers are a good choice for bad guys.
The codename may be a slight hint towards a 1994 movie Clear and Present Danger, starring Harrison Ford as Jack Ryan: Felix Cortez was the main villain's name. Things get even more interesting if you remember that Jack Ryan novels (including Clear and Present Danger) were written by… Tom Clancy! Does it mean that the developer of it, Infinity Ward, will try to imitate Tom Clancy's series by Ubisoft? Or will they try to emulate his original techno-thriller manner?
Probably we will learn the answers from Henderson sooner than any official source. Neither Activision nor Infinity Ward bothered to comment on this so far. The only confirmation suddenly leaked from Nvidia GeForce Now: the upcoming Call of Duty project will appear on its roster, probably as soon as it's released.
Are you already expecting it? Did you like the Modern Warfare of 2019? Which branch of Call of Duty do you prefer? Drop a comment here to discuss it. Or share it with your friends on Facebook or Twitter after playing another round of CoDM.