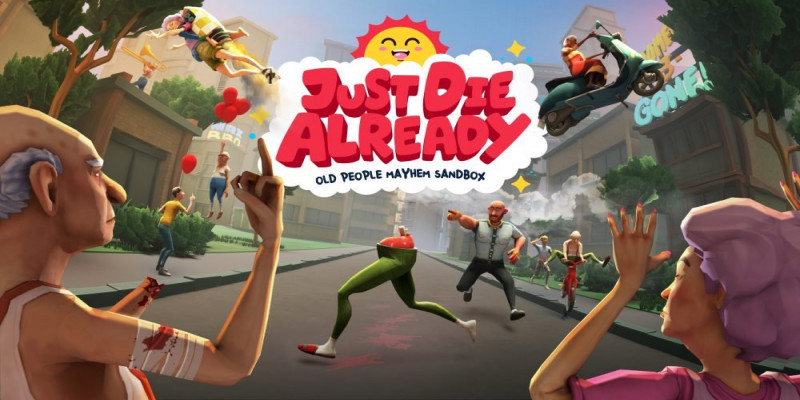 Just Die Already on May 20! We Mean the Game Release Date
What a name! If you have been enchanted by the madness of Goat Simulator, you are probably waiting for its makers' next project to hit the stores. Just Die Already, developed by DoubleMoose, lets you play as an old man who engages himself in dangerous survival games to keep his place in a posh retirement home. As cynical and gory as it gets, Just Die Already is a strange mix of Fall Guys and South Park.
Announced long ago, Just Die Already finally gets its release date. It's May 20; though it will be warm outside in most parts of the world, the game will surely attract a lot of players, as its premise is as intriguing as its embodiments. What the trailers show is, to say the least, exciting (stop, did we really apply this word to a bunch of elders killing and torturing each other and themselves?) The developers did the work of transmitting the feeling of that once-in-a-lifetime madness that never comes too late.
The game will cost just $11.99 (quite a just price for an indie title that delivers endless hours of fun). Online multiplayer will make it highly replayable, and it can even produce some memes. But don't miss the satirical message: the elders have to fight, because the young prefer videogames to work.