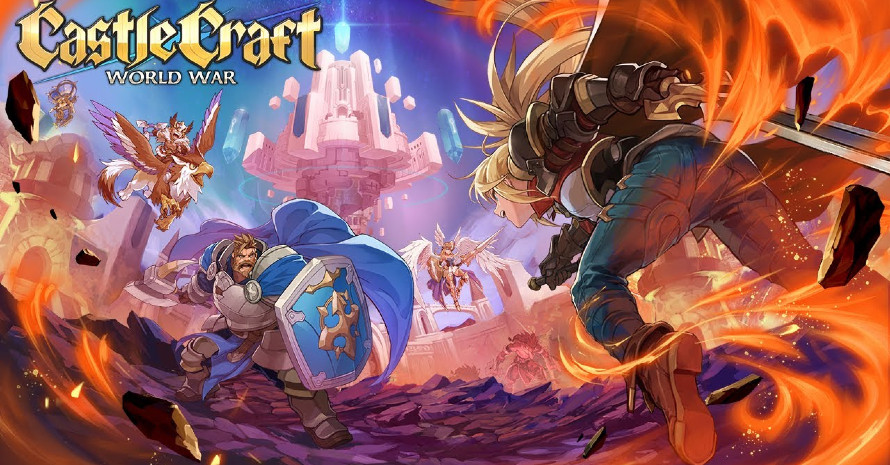 RisingWings Opens Pre-Registration for the Upcoming Castle Craft: World War Game
The developer RisingWings has made an announcement that their new game called Castle Craft: World War will soon be fully available for Android and iOS devices. The pre-registration has already been opened for Android users, and those who own iOS devices can expect it soon. Those who decide to pre-register for Castle Craft: World War will get various in-game items and gold, which they will be able to use when the game hits their phones later in 2021.
When it comes to the game, it is a real-time strategy installment, in which the goal of players is to expand their bases while destroying those of the opponents. This can be done by building a deck consisting of different units and heroes. Once you are on the battlefield, you should develop the right strategy, adapt to the situation, and make sure you remain the one with the most resources.
There is not only a classic PvP action in the game, as it offers several different game modes you can participate in. This includes the Guild Battle, Simulation Battle, Co-Op, and Friendly Battle. Also, there is an opportunity to engage in the realm vs realm mode, which is particularly epic. When the game becomes available, players will be able to install it and play for free, but there will be in-app purchases.
According to the developers, they have already got plenty of positive feedback from the initial launches in Canada, India, and some other locations. It seems that developers take the game very seriously and plan for it to become 'the number one mobile strategy game.' Now we have to wait and see whether this game will be worth the hype.
Will you pre-register for Castle Craft: World War? What do you expect from this game? Tell us what you think about it in the comments below!