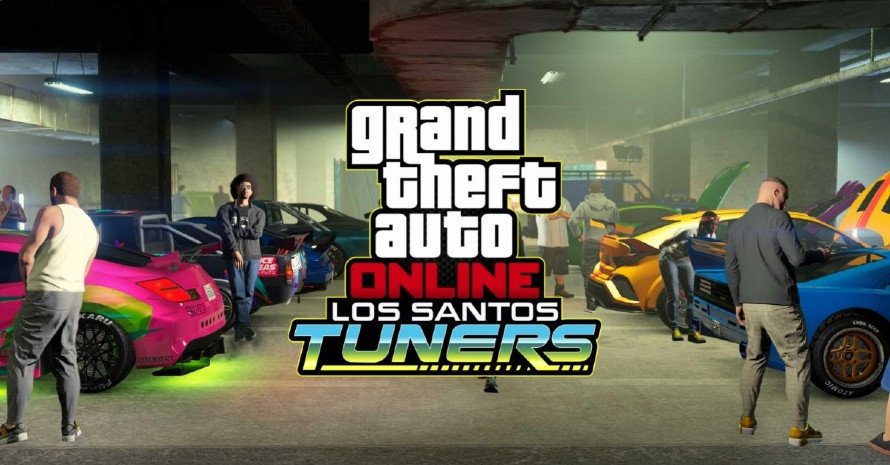 Show Off Your Cars in the New GTA Online Los Santos Tuners Update
The new GTA Online summer update provided its players with Los Santos Tuners. It is a new social space that allows players to team-up with others, show off their cars in a new underground location, and complete new races and missions. Los Santos Tuners Update was released on July 20. Its size is expected to be approximately 15 GB, since all the GTA Online updates are large. Besides new quests and races, you will be able to test out 17 new cars.
In order to become a member of Los Santos Tuners, you will have to pay GTA $50,000. After that, you will be provided with a large underground location. It is located in the warehouse of the Car Meet club. With the new update, several new features are coming. For example, a new reputation system is unlocked.
To gain rep, you will have to win in races that are available only for LS Car Meet members. Those are a few types of races: Street Races Series, Pursuit Series, and Sprint. Street Races Series have a particular route. Pursuit Series have checkpoints but allows players to choose a custom route. Sprint Races offer "point to point" races in a free mode. The reputation can also be gained with the help of the bonuses for daily login. The more reputation the player has, the more new car customization is unlocked for him.
All in all, it is going to be an exciting update not only for car fans but also for players who seek some action. The new customization will definitely make your car look better. Completing all the races should also take some time, even if you are a skillful driver. Soon, we will know if the community enjoyed the new features of the game mode. What do you think about the new GTA Online update? Share this article with your friends and discuss the update together.