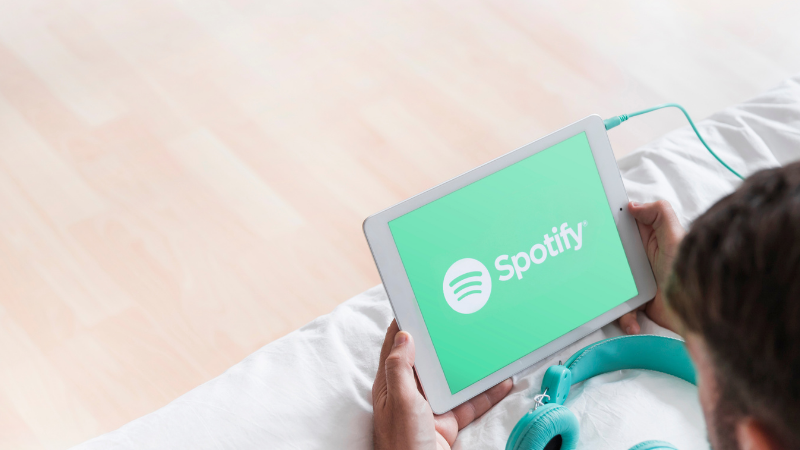 Spotify Rolls Out a Podcast Feature Test
Spotify has announced that it will be testing new UI features that have been inspired by Podz, a not-too-famous podcast platform that the giant acquired last year for almost 50 million dollars. The technology that is used to power Podz is now beyond addition to Spotify's interface that might remind you of TikTok. It looks very much like a typical podcast feed and serves the primary purpose of finding you the next excellent series to binge-listen to. The reason we compare it to TikTok is that you'll recognize the feel immediately if you have at least minimum experience with the megapopular platform.
The new version of the Spotify app enables you to swipe up the page while looking for the one podcast you want to listen to now. Each title comes with a 60-second-preview just to make sure you don't waste your precious time on something you won't be able to truly enjoy. If you find the preview (or should it be pre-listen?) entertaining, jump to the episode right away or bookmark it for later. A tweet from Chris Messina explores this feature in detail with a very simple instruction to follow.
The secret behind Podz's success is allegedly the use of machine learning to create clips that will truly engage the user. Rather than relying on creators, the technology uses a model taught on thousands of hours of podcasts. Powered by artificial intelligence, it decides which audio clips to offer to this or that user in order to impress them as much as possible. This saves creators' time and makes cooperation smooth and effortless while also bringing the right content to the right user. Do you think you'll enjoy the podcast newsfeed on Spotify the way it's going to look? Why or why not? Share your hopes and doubts in the comments section down below.