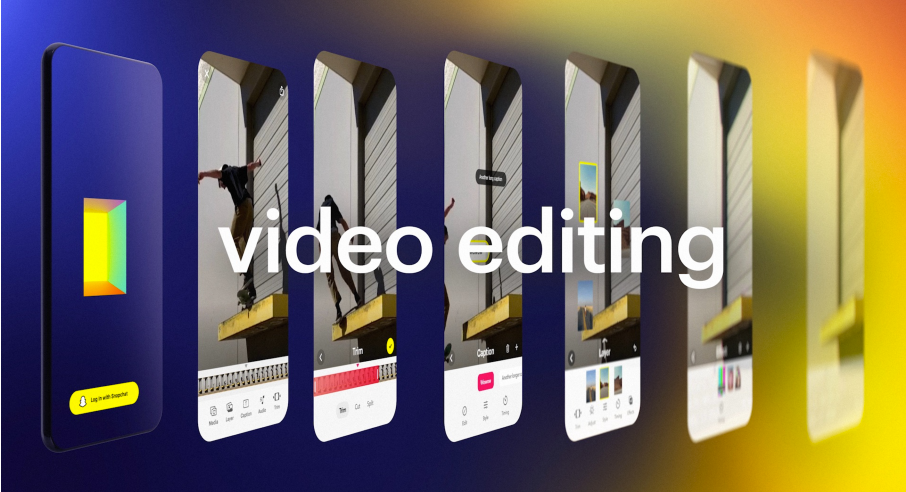 Story Studio: Meet the Companion App for Snapchat
Story Studio was announced last May. Now, it's coming through a beta testing phase. Let's learn more about the app.
Story Studio is an application that will help Snapchat fans create more elaborate, complex, and fine-tuned videos.
It's an in-depth video editor for mobile gadgets. And its tool arsenal is far richer than that of the main Snapchat app.
It seems, on the menu, we'll find:
Advanced effects,
Augmented reality tools,
More dynamic transitions,
Filters that can liven up the footage,
Video trimming with more precision.
And probably standard stickers, emojis, as well as GIFs.
Speaking of GIFs — most of the popular video-editing apps integrate Giphy. That means you can easily find a GIF that you need by using tags. Without having to exit the application.
What's interesting, vids made in Story Studio aren't exclusively tied to Snapchat. You can also upload them to other platforms like YouTube, Instagram, or TikTok if you please.
It's just exporting to the Snapchat app will be a default option offered once the rendering is done. We also expect Story Studio to be as intuitive as the likes of FilmoraGo, VivaCut, or InShot.
As they explained at Snapchat about the app's purpose:
Use the frame-precise trimming, splitting, and timing tools to get your edits just right. Add layers and captions to tell your story, and then Sounds from Snapchat.
Story Studio isn't available to a broad audience yet. It's going through a testing stage, with just a few thousand creators giving it a try.
Odds are, it will become available to all as soon as the feedback is collected and all obvious flaws and bugs are fixed. We hope to see it on Google Play and Apple Store this holiday season.
It seems popular platforms are serious about a rivalry with TikTok. And what is your favorite video editor on mobile? Let us know in the comments!