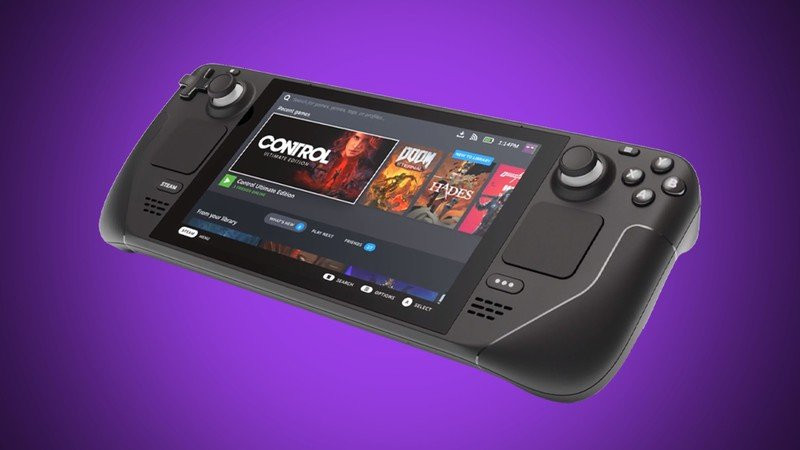 Valve Reveals Details about the Steam Deck
Valve Corporation has recently confirmed what features its Steam Deck gaming computer, previously announced to appear in December 2021, will and won't have. The updates have appeared in the company's official frequently asked questions section dedicated to the new device. It should be noted that, while the creators of the Steam Deck haven't maintained much secrecy around it and have even offered a limited hands-on experience to some at an earlier stage, its technical details remained largely unknown to the public until just now.
The refreshed FAQ now tells that a single Steam Deck device will support multiple Steam accounts. This fact is unlikely to shock the community because it fits perfectly in the picture that Valve has painted so far. It has also been confirmed that the Steam Deck UI is planned to replace the existing Big Picture interface. This process is to take place in phases.
Apart from that, Valve promises that users will be able to connect their handhelds to PCs using Remote Play so it can function as a controller. Technically, there's also a possibility of connecting the gadget to a VR set for your PC. Those who have been looking forward to trying this out will probably be disappointed, though, because Steam Deck isn't described as optimized for VR.
The good news is that you'll be able to boot games from an SD card, which pretty much solves the internal storage problem. However, Valve has effectively crushed players' hopes to boost performance through dock connection. The same applies to using external graphic cards — these won't be supported. Finally, only the 512GB will have antiglare display etching for increased comfort.
Given the fact that the first Steam Decks are to be shipped to their proud owners this December, it's worth reminding you might want to hurry and order one. Are you planning to give it a try? You're welcome to share your expectations and concerns in the Comments section