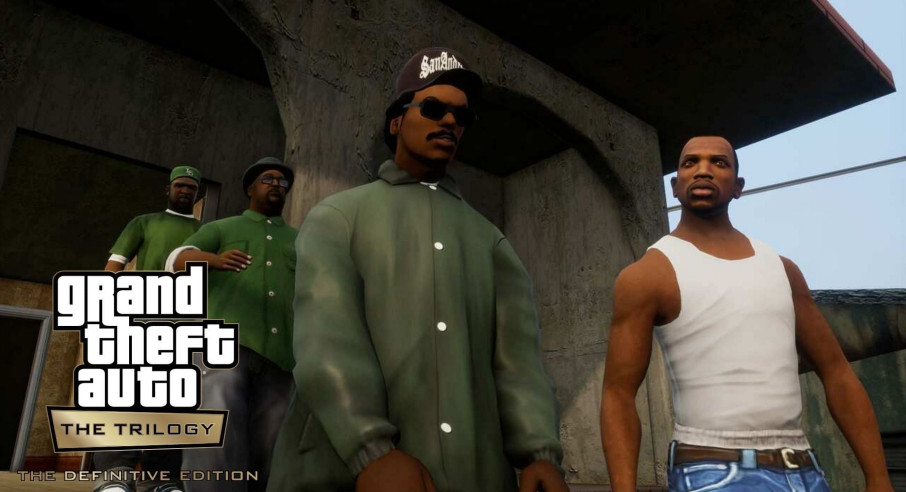 Will GTA Trilogy Surpass GTA V? Highly Unlikely
GTA is debuting on November 11, bringing back 3 classic crime sagas with better visuals. But will the remaster be successful on Twitch? Nobody believes so.
Grand Theft Auto: The Trilogy -- The Definitive Edition releases today, and you grab a copy for $60. It's available for PC, consoles, and also Nintendo Switch.
In the trilogy, we get to play Carl, Tommy, and Claude once more. The familiar places like San Andreas got a major facelift in the new version, so that's why you'll need to spare 45 GB of disk space if you're playing on a PC. Apart from the doctored visuals, the legendary trio is also getting up-to-date gameplay elements. Among them, it is reported by data miners, is the better aiming system — in Vice City and SA it was far from perfect.
Finally, Rockstar hinted that a few components will be added to the classic gameplay, probably in the form of minor side events. Among all else, some "mysterious activity in SA" was mentioned. However, many analytics are skeptical about whether the Trilogy will spawn as much content as GTA V does. While being a major nostalgia trip — Vice City and SA have been played by generations — players know ins and outs of these games. There's nothing new to discover, and probably no online multiplayer.
At the same time, GTA V isn't just enormous. It also gets new DLCs on a regular basis. Plus, the GTA V Online potential is literally inexhaustible: it offers gang clashes, survival races, new missions and events, lots of unhealthy trolling, and so on. Trilogy, even though it can make you misty-eyed, can't deliver all that. Once the initial hype settles down, the odds are we won't see much of it in YouTube compilations or on Twitch streams. Are you excited about GTA Trilogy Remaster? Do you think Tommy will be able to swim this time? Share your opinion with us!