All trademarks belong to their respective owners.
Minecraft review
Minecraft is the game that came on the market in 2011. 4J Studios, Markus Persson, Mojang, and the publisher Mojang worked hard on it. This indie game in the sandbox genre has long won millions of fans around the world.
Graphics
The graphics of this game are one of its most recognizable features. The developer did not try to create super-realistic graphics at all. And in this particular case, he did not lose. The game world consists of cubes with a size of 16 * 16 pixels. But this approach allows in the open world of the game to create from such cubes many necessary objects. Building your world on bricks, you can create something special. In this world, you are the creator, and your imagination limits everything, and if you show it, you will create your original world from these simple cubes.
Gameplay
In this game, there is an open world. That is, you can create your game universe from scratch. You find yourself in a randomly generated world, and your task is to create a shelter. Even if a dugout is created in a hurry, you should have it because monsters appear at night. Spiders, zombies, skeletons, and other evil spirits will try to get you to eat if you managed to spend the night in the new world, start developing, and collecting materials. From the main resources available, wood and stone, you will start and then create much more from castles to subways, ships or railways. You can show all your creative potential in the open world of the game, and if you have always dreamed of a medieval castle, then here you will definitely have it.
Plot
There is no plot in this game because all you need is to build and survive. You have three worlds available. There is a world divided into so-called biomes: deserts, forests, mountains, swamps, water bodies. Here everything is familiar, well, maybe except that you can build underwater as well. You can also get into parallel worlds - it's hell where there is a terrible atmosphere and aggressive inhabitants. There is also the world of Ender, which is inhabited by mystical monsters and creatures.
For the fans of:
Creativerse, PixARK, Terraria.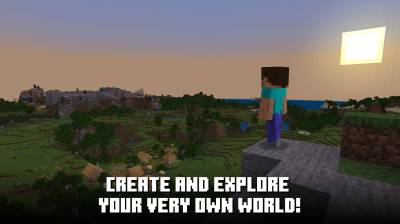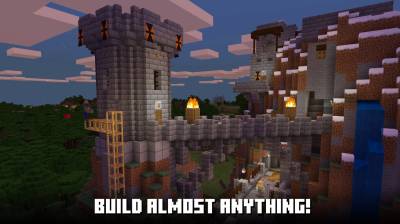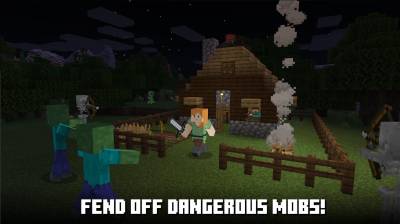 Related games