All trademarks belong to their respective owners.
Hello Neighbor review
Hello Neighbor is a horror game for mobile phones that was developed and released for mobile in 2018. The game is incredibly popular among different age groups, with over 10 million downloads worldwide.
Plot
How about a shot of adrenaline? Do you like horror stories and thrillers? Then this is your game! You need to enter the sinister house of your new neighbor and secretly find out what terrible secrets he keeps there. But be extremely careful and attentive. Your neighbor is watching you and will definitely try to hinder you, and if he succeeds, then even kill you! Are you scared already? But this is just the beginning! Remember, your sinister neighbor is not stupid at all and learns from his mistakes every time. You must sneak into his scary house, quietly check all the rooms to find out what secret he keeps there, and silently leave his house, and at the same time not fall into the hands or traps of a malicious neighbor.
Controls
The controls are standard for mobile phones and tablets. Standard capabilities of mobile devices are used; no additional devices or settings are required. You can only adjust the sensitivity or brightness if necessary if you need it. All control buttons are in a prominent place, there are many of them, but they are all understandable. The disadvantages include the inability to change the control buttons' location and the inability to do two actions simultaneously, such as running and selecting an item.
Graphics
Even though this is a game for mobile devices, the graphics are excellent here. Everything is wonderful and colorful. Special attention should be paid to such details as shadows, fog, sun rays, and other detail elements, which are here at a very high level, as for mobile devices. The developers' attention to detail in the game and the rendering of textures is also impressive. Sometimes it seems that this is a game for powerful PCs. In general, the game is similar to modern, high-quality cartoons.
For the fans of:
Scary Stranger 3D, Dark Riddle, Ice Scream 1: Horror Neighborhood.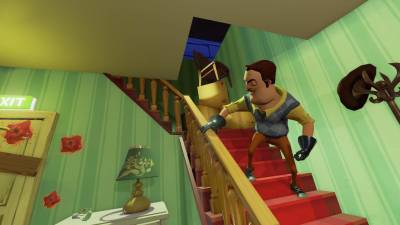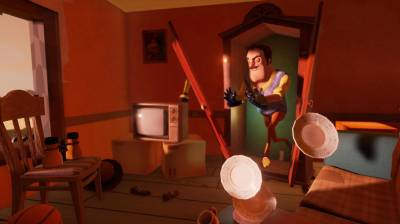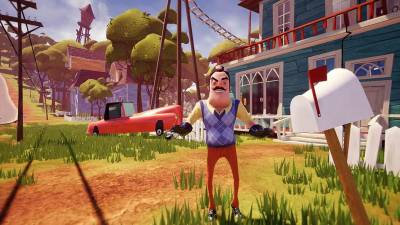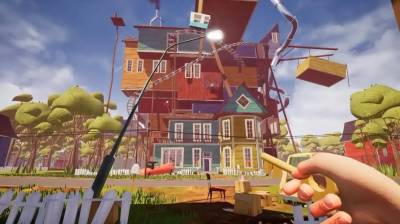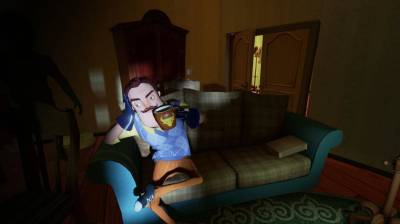 Related games