All trademarks belong to their respective owners.
MARVEL Future Revolution review
Marvel Future Revolution is an action RPG with an open world that takes place in Marvel's Universe. It was created by Netmarble and published in August 2021. You may become your favorite Marvel character and fight for justice. Players can download Marvel Future Revolution on their iOS and Android devices from Google Play Store and App Store.
Graphics
Critics around the world highly rated the graphics of the Marvel Future Revolution mobile game. Although it was not created for PS, and you will not find Marvel Future Revolution on PC and Marvel Future Revolution for Xbox, graphics are well developed and splendid. You will be able to meet all your favorite characters walking around highly realistic landscapes, using their magic in all its glory. You may also change the characters or make updates as much as you want it. These 3D graphics are what make the game so gorgeous. It was created for fans who want to be closer to their beloved superheroes.
Replayability
You may install Marvel Future Revolution on your phone in a few seconds. Just make sure that you have at least a 6.0 Android system or 11.0 iOS iPhone. Once you enter the game you receive a wide range of options. Controls are rather intuitive. However, there are too many options for players and you have to spend some time learning how to play and use all the features that are offered. Players who want to win have to keep up with the vital indicators on the upper panel of the screen. You can change your superpowers and attacks by tapping on one of them in the lower right corner of your phone. The game works well and does not freeze. Although it is free of charge, you may order Marvel Future Revolution in a package with costumes you want or membership.
Gameplay
Marvel Future Revolution is one of the well-developed Marvel games for the phone. It does not have a detailed linear storyline as you may see in Spiderman for PS, yet, it still cheers fans up with numerous tasks. In the game you can:
Create your own character gathering it piece by piece. Personalize the costume and make the character looks like you;
You can follow new stories of the Marvel Universe, picking your own path in the game. The tasks will be changing depending on your decisions;
You may join the Omega force and prevent the invasion of the Earth;
The game has an open world that you can explore while performing different quests;
You will have to take part in versatile battles against your enemies. Battles may take place either on land or in the sky. There is no limit to imagination;
You can play this game with your friends. Ask them to download the game and join you in a real-time fight. You may join the fight between Marvel characters as well.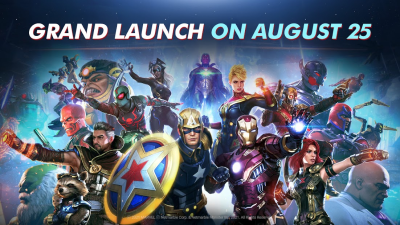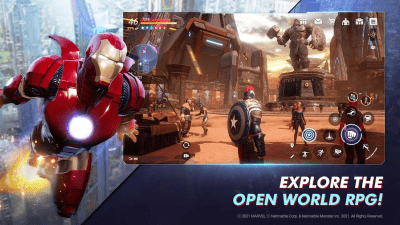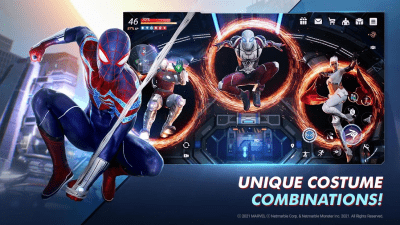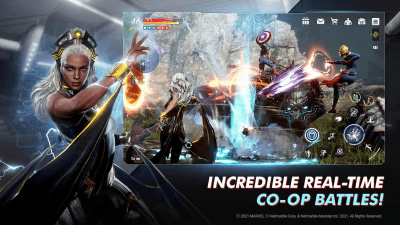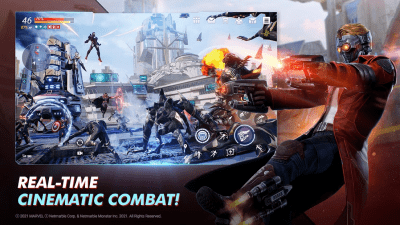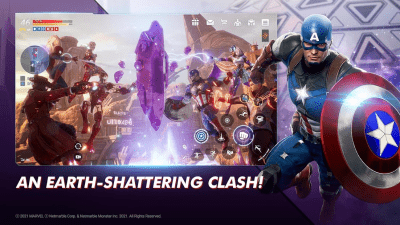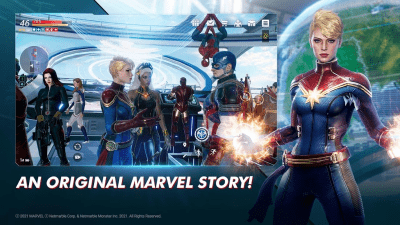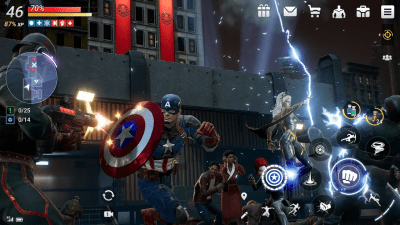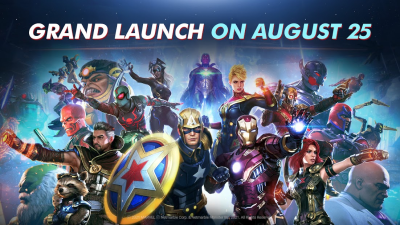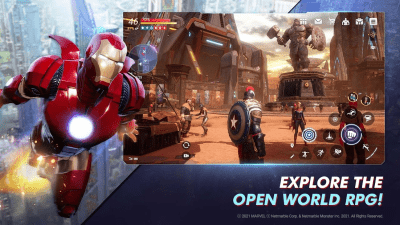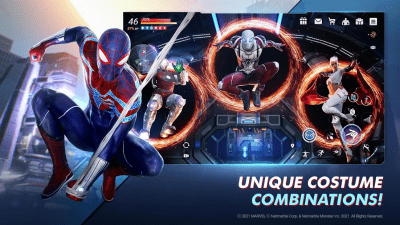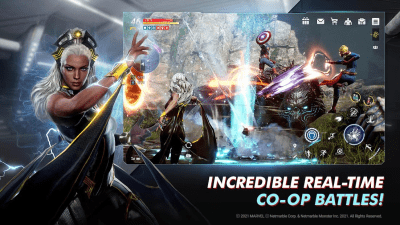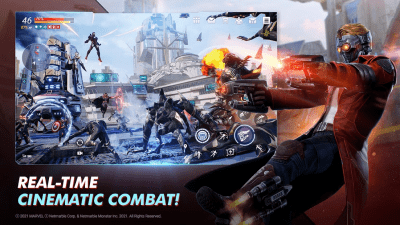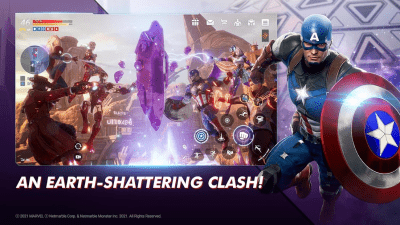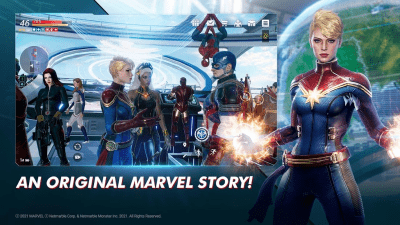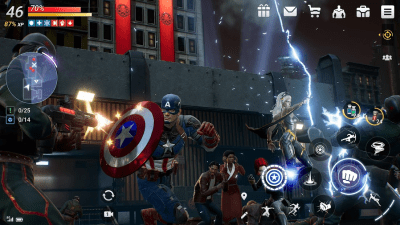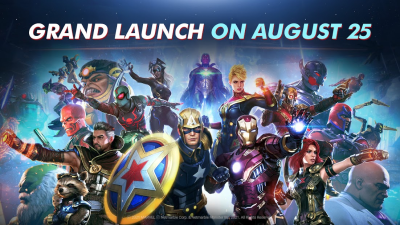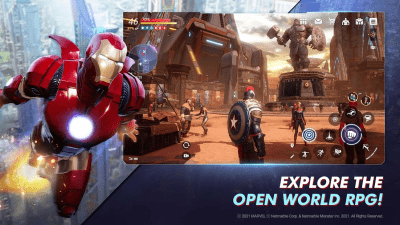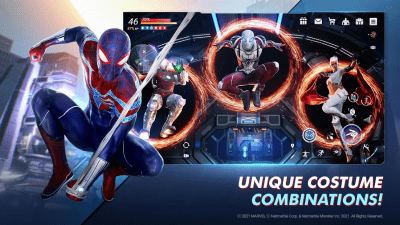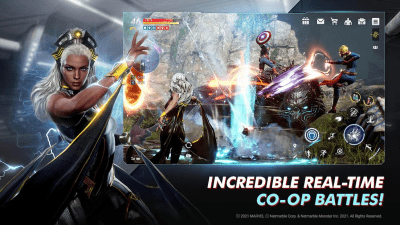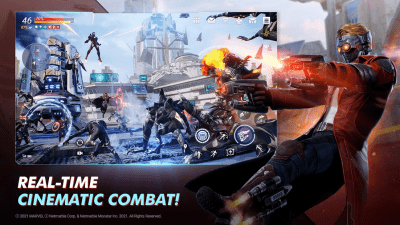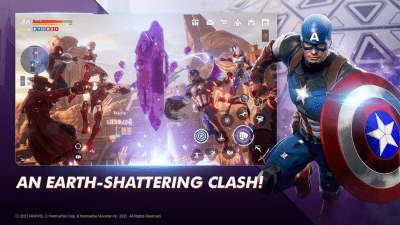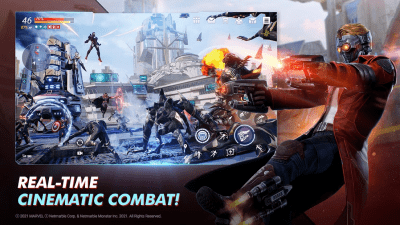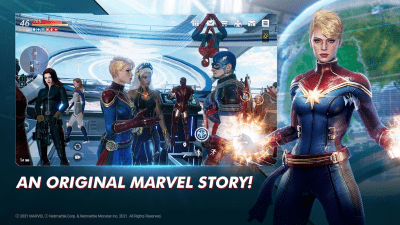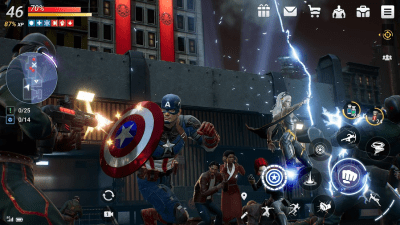 Related games